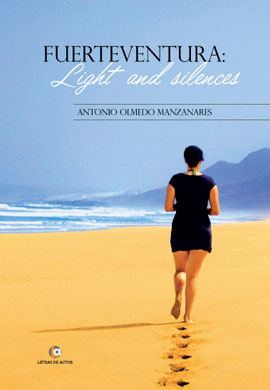 Título: Fuerteventura: Light and silences
Autor: Antonio Olmedo
ISBN: 978-84-17101-92-3
Género: Biografía (B)
Tamaño: 17x24 cm
Páginas: 162 B/N y color
Fecha edición: Enero 2018
PVP Papel: 20 € (IVA incl.)
Comprar en formato papel:
Y en otras plataformas:
Título:

FUERTEVENTURA: Light and silences

This book on Fuerteventura, is history. It is also landscape, mysteries, experiences... A unique island that will soon captivate you, robbing you of indifference forever.

Indigenous, conquerors, lords, colonels dress the island and undress it. All too often it is abused, even nowadays.

There is a sea that wraps itself around it in an affectionate leeward hug, and a nervous belligerent windward embrace. Traveller! Come, live her and love her, because you will set up roots in her.
Autor:

Antonio Olmedo Manzanares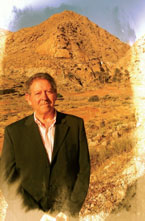 When one reaches a certain age, it is difficult to write a biography, as it would be very long, and to abbreviate it would be impossible.
It is a fact that I was born in Campo de Criptana. And that I finished secondary school and teaching training is also true. I only completed the first year of Philosophy and Humanities / History, because I got a job early on and, in part, I became independent, living my life.
I obtained a diploma in Tax Law and Tax Advisory Services, working in this area for 25 years. However, I also worked at Campofrío, in Gispert, with Casamitjana Mensa (Conejo products). It was the post of CEO of Comundi, S.A. that took me to Las Palmas de Gran Canaria
Then my experiences in the Hotel industry on an island of Fuerteventura that was awoken to it. Accountant at Casa Atlántica, General Accountant at Hotasa/Rumasa (Los Gorriones Hotel), Managing Director at Stella Canaris (I took it from 800 to more than 3,500 beds, in two years), hotels from Palamox to Torremolinos, ending up as Representative of Viajes Rivercar, in its traumatic insolvency proceedings, with me closing its most prized travel agency in Santa Cruz de Tenerife.
And now I'm going back to my origins, which I never completely abandoned: writing. By 2017, I expect to write a story book, a short novel and another normal book.
Living in these times of uncertainty, makes me appreciate each day and each instant, as elements of change and improvement of our society.